Hello everyone,
I wanted to discuss one of my favorite 'new-age' Bollywood actresses: Katrina Kaif. I love her! It's really great to see the growth of actors and actresses through each movie they do.
The first movie I ever saw her in was Partner (2007). It was a remake of Hitch, and Katrina played the Bollywood version of Allegra Cole. Her acting was okay, definitely not the best, but she had really great charisma.
Her more recent films, such as Thugs of Hindostan (2018) and Zero (2018), really shows how her acting has improved, as well as her dancing ability. If you didn't know, Bollywood or Indian Cinema movies tend to have dance numbers in the movies. I wouldn't say like a musical, because it's not all the way through, it's just certain sequences. For example, one of my favorites is the performance from Thugs of Hindostan, where they are performing in the actual movie, the dance fits in. In Zero, the song 'Husn Parcham', helps introduce Katrina's character in the movie. Sometimes they fit a dance sequence when the character is day dreaming, there are so many transitions to the dances.
Some people hate dance numbers in movies, I am not one of them. I love it! Also, in Thugs of Hindostan, I was awed by Katrina's knee strength. It's insane! I know my knees would break, and I'm eleven years younger than her. The girl is fit! If you want to check that video out, click here, it's really cinematic!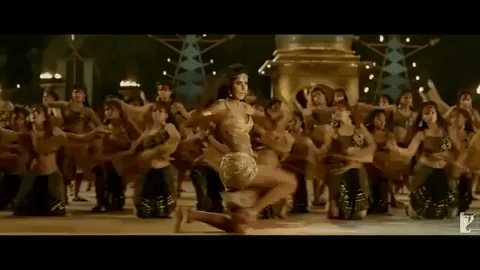 Another great song and choreography video is 'Kala Chasma'. Her abs…just perfect!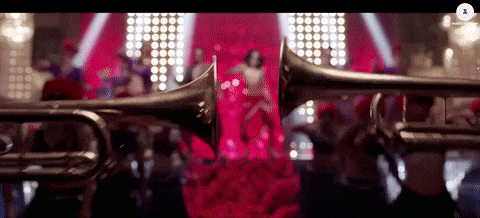 I also find her inspiring because she wasn't great at Hindi, the language primarily spoken in Bollywood films. Over the years, she took classes to learn and improve, and it really shows.
That's my little blurb on Katrina Kaif. Do you guys have a favorite Bollywood actor or actress? Or favorite song?